Loading Likes...
There is this way of cooking and flavoring food that makes every dish nice! It's called fricassea. It's typical in the North of Italy, while in the south it's not very used.
The basic theory of fricassea is sautéing the already cooked food in a special mixture.
I give you the quantity of ingredients to prepare this mixture for almost 500 g food:
2 egg yolks
1 lemon (the juice of it)
Mix lemon juice and the yolks.
That's it!
Could you imagine it was so easy? Now I need to tell you how to use it!!!
You can use fricassee for both meats and vegetables.
If you use it on chicken or veal, for instance, you cook the chicken/veal in pieces in oil/butter, some wine, salt, pepper, the herbs you like – basically you slowly roast it! – and when you're finished, you take it off the stove and mix it with quickly the fricassea mixture, so that it doesn't thicken too much. It must become a veil!
Last night I used it on zucchinis. I cooked the zucchini cut in sticks in olive oil with a clove of unpeeled garlic.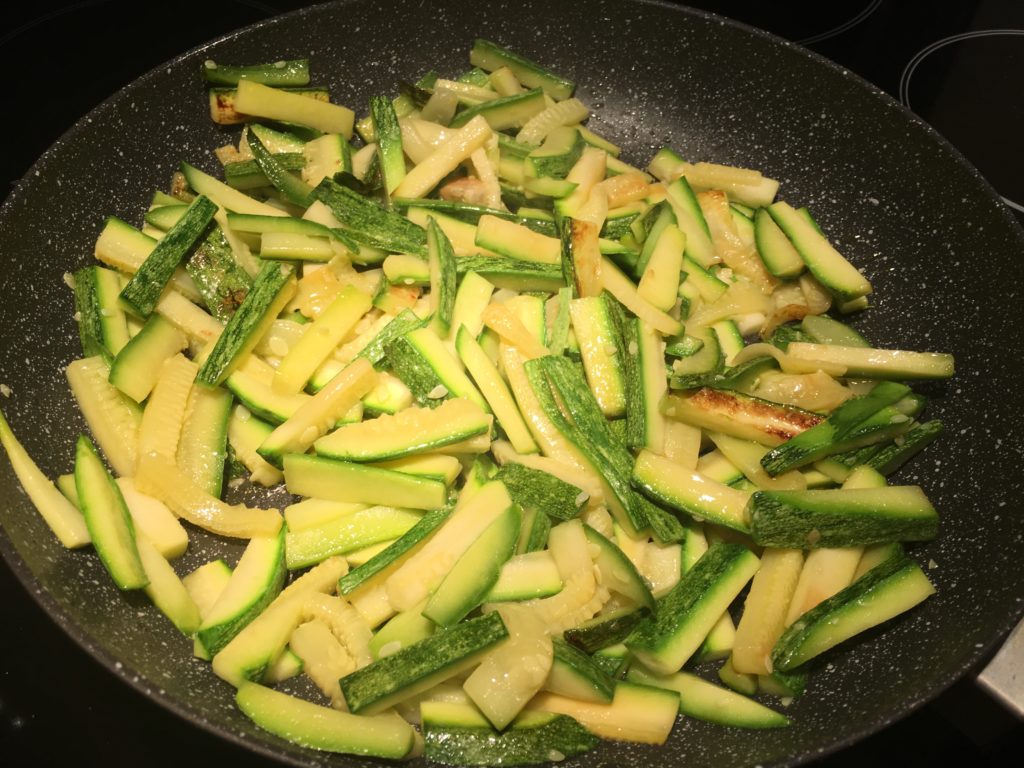 When they were cooked, I took them off the stove and mixed them with the fricassea. In this case I added to the mixture 2 tablespoons of parmesan cheese. You can't imagine how good it was!
Look at the final result:
Yu can put it on aubergines, on lamb, rabbit, on artichokes, potatoes, just use your fantasy… it's very versatile!
I'm sure you'll love it.
Please follow and like us: